Featured Story
Message From Dean Shields About The Educator
The Educator – the College of Education's source for news about the college's faculty, staff, students and alumni – celebrated its 10 th anniversary in 2012. This year it also experienced a transition: from exclusively a print format to an online version. The purpose for switching to an electronic version is twofold. First, to save money: the cost of creating, printing and...
Faculty, Staff & Programs
AECT Recognizes COE Faculty Member and Students at Two Annual Conferences
For the second year in a row Monica Tracey, Ph.D., associate professor of Instructional Technology (IT) and students in the College of Education IT program have been recognized by the Association for Educational Communications and Technology (AECT) ( www.AECT.org ) – an international professional organization with thousands of members whose activities are focused on improving instruction...
Research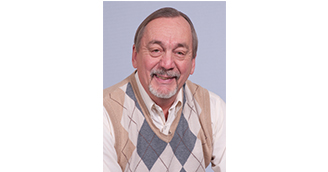 Inaugural Edition of College's Research Newsletter Announced
The first edition (Volume 1, December 2012) of the College of Education's new electronic Research Newsletter, produced by the college's Office of Research and Community Engagement, under the direction of Thomas Edwards, Ph.D. is now available. Dr. Edwards, professor of Mathematics Education, was appointed Interim Associate Dean of Research and Community Engagement in June 2012....
Outreach & Engagement News
College Appoints New Director of Outreach
On October 15, 2012, Allia L. Carter, Ph.D. began her appointment as the first Director of (Academic) Outreach in the College of Education at Wayne State University. Previously, Dr. Carter served as Assistant Director of Curriculum and Faculty Development at Bowling Green State University in Bowling Green, Ohio. Prior to Bowling Green State University, she served in administrative capacities at...
News For Students
Follow a COE Bridge Program to Earn a Degree, Certificate or Endorsement in an Education Program
Several bridge programs are available in the College of Education for people who may already have a degree in Education or in a field other than Education and now want to add an endorsement and/or become certified to teach in another area, some also leading to Master of Education and Master of Arts degrees. These programs include: Adapted Physical Education (APE)...
Alumni News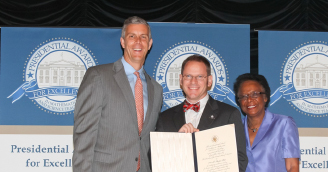 Prestigious Award Presented to COE Alumnus
The highest award that the federal government gives to K-12 teachers –The Presidential Award for Excellence in Mathematics and Science Teaching (PAEMST) – was awarded in June 2012 to Don Pata, a physics teacher at Grosse Pointe North High School who is an alumnus of the College of Education (COE). Mr. Pata earned his teaching certificate in 1999 and a Master of Arts in Teaching...