Featured Story
Empowering Youth, Building Partnerships, Making a Difference
All it takes is one person to care enough, to give of themselves and their time to make a difference. When schools, families and communities unite, they create a caring environment in which students can thrive. In fact, evidence from numerous studies confirms what educators have long known: community-based collaborations can be extraordinarily powerful. These...
Faculty, Staff & Programs
Career Development Chair Awards for 2013-14 Given to Two COE Faculty
By Susan Lagrois This year, two College of Education faculty members were chosen as Career Development Chair recipients for 2013-14: Asli Özgün-Koca, Ph.D., associate professor of Mathematics Education Francesca Pernice-Duca, Ph.D. , associate professor of Educational Psychology The university selects up to seven Career...
Research
Snapshot of COE Summer Programs for Children and Youth
By Julie Osburn Summer is a busy time of year for College of Education (COE) research and community engagement programs. With support from federal and private sources, children and youth from throughout southeast Michigan visit the Wayne State University (WSU) campus to participate in a number of programs geared at improving educational outcomes. Three such unique...
Outreach & Engagement News
Alternative Pathways to Teaching Programs Celebrated
By Asia Myles Many are the roads traveled in pursuit of higher education, and circuitous can be the journey. In 1993, the Wayne State University (WSU) College of Education (COE) implemented an innovative avenue to teacher certification through the Alternative Pathways to Teaching (APT) Program as a response to a great shortage of educators in the Detroit Public Schools...
News For Students
Mission Made Possible: Ensuring a Successful Pathway to Graduation
By Dr. Allia Carter Ensuring academic success for students is an important mission at Wayne State University and in the College of Education (COE). For many years, the COE has collaborated with various schools and colleges, departments, and service units within the university to work toward a common goal of helping students graduate. One of the many ways students are assisted throughout...
Alumni News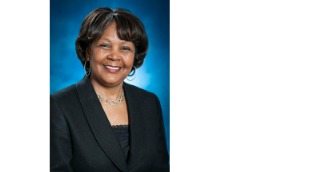 Mamie Thorns, COE Alumnus, Recipient of Women of Achievement Award
By Kathryn Rusak The College of Education is proud of the achievements of its alumni. We look forward to acknowledging and congratulating them on their accomplishments. In this issue of The Educator we congratulate Mamie Thorns, Ed.D., on her Women of Achievement award. Mamie Thorns , who received her Doctor of Education degree in...