Academic Services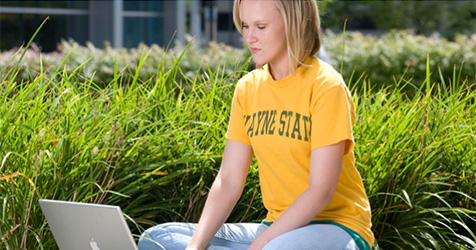 Education's student ambassadors
Student ambassadors are current undergraduate and graduate WSU College of Education students who volunteer throughout the year to help with student recruitment efforts in the college. Our student ambassadors serve as a point of contact for prospective students with phone calls and various outreach events that the college hosts throughout the year. By providing a voice from students' perspective...
Kinesiology, Health & Sport Studies
Center for School Health undergoes rebranding to reflect expanded purpose, programs and potential
After a decade of leadership in the community, the Center for School Health was established in 2010 to strengthen the health of school-aged children and their families through programs and research emphasizing the importance of regular exercise and proper nutrition. Since its inception, the center has worked to achieve its mission by improving the physical activity and nutrition environments in more...
Theoretical and Behavioral Foundations
College offers two new certificate programs in applied behavior analysis
The educational psychology program within the Division of Theoretical and Behavioral Foundations now offers two certificates designed to train practitioners extensively in applied behavior analysis (ABA) with a focus on treating autism. Development of the certification programs was fueled in response to recent state legislation requiring insurance companies to cover therapeutic services that are...
Research
VAC Program partners with "Grow Detroit's Young Talent" program
The Wayne State University College of Education Volunteers, Administrators and Coaches (VAC) Training Program employed 257 young people aged 14-23 this past summer through the City of Detroit's youth employment initiative. "Grow Detroit's Young Talent" (GDYT) was a citywide, summer job program that provided paid employment opportunities for 8,000 local youth. The six-week long...
College News
College welcomes new staff and faculty
The start of another academic year typically means the addition of new staff and faculty. This fall, we are pleased to welcome new staff and faculty to the employee ranks in the College of Education. Faculty J. Scott Branson, Ph.D., LPC, NCC , has joined the division of Theoretical and Behavioral Foundations in Counselor Education as a lecturer. Scott graduated from the University of...
Alumni News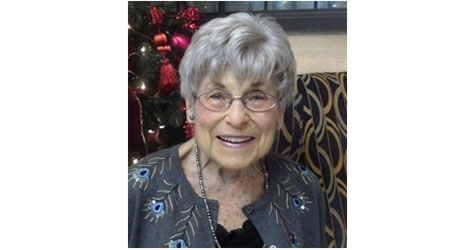 Former art education faculty member Polly Mosteller Hughes dies
Dr. Polly Mosteller Hughes, former art education faculty member in the Division of Teacher Education, passed away Saturday, October 1, 2016. A talented artist and beloved teacher and friend to her students, she was chair of the art education program before the college changed to divisions with assistant deans in the mid 1970s. "Polly was here when I was an adjunct faculty member in the...