Wayne State University, RaiseMe launch micro-scholarship program for student success
Wayne State University has partnered with the college readiness and student success platform RaiseMe to launch the first micro-scholarship-based student success initiative in the nation. The program, which aims to promote college persistence and retention for current students, will reward Warriors with incremental achievement-based scholarships ranging from $10 to $50 each to be applied toward tuition in the following academic year.
It's time to apply for financial aid
If you want to maximize the amount of financial aid your student is eligible for, the 2020-21 Free Application for Federal Student Aid (FAFSA) submission process is now open. Wayne State is providing some incentives to encourage students to file, as well as hosting free FAFSA Friday events on campus to assist with the filing process. Students who have completed the admission application and filed their FAFSA by Dec. 1 will be eligible for priority consideration for merit scholarships and be entered into a drawing to win one of five $500 book scholarships.
WSUPD body cams provide additional security for public, officers
Wayne State's 70 police officers now wear a technological device that travels with them throughout their daily shifts. Affixed to the chest area of their uniforms, the lightweight gadget offers another level of surveillance capability that is used by more than half of the nation's 18,000 law enforcement agencies.
Wayne State, Karmanos receive $3.1 million NIH grant to improve quality of life for African American cancer survivors
African Americans have the lowest survival rate of any racial or ethnic group in the United States for most cancers – a problem that is magnified in Southeast Michigan. African Americans who survive cancer also have the shortest survival of any racial/ethnic group in the United States for most cancers, according to the American Cancer Society. A team of researchers from Wayne State University and the Barbara Ann Karmanos Cancer Institute are investigating the combined role that community, interpersonal and individual influences have on the health-related quality of life for African American cancer survivors, and how those influences create racial health disparities between African Americans and white survivors.
Students win $25,000 from Ford Fund for Auntie Na's nutrition project
The Ford Motor Company Fund has selected Wayne State University to receive a Ford College Community Challenge grant of $25,000 for a nutrition project led by School of Medicine students with the Auntie Na's student organization. Auntie Na's Village is a nonprofit located on Yellowstone Street in Detroit's Nardin Park neighborhood that addresses the needs of low-income families burdened by chronic diseases. It originated in the colorful two-story home that has been in one family for six generations and now includes a medical clinic run by School of Medicine students, an education house for school-aged children, and nutrition literacy programming for residents.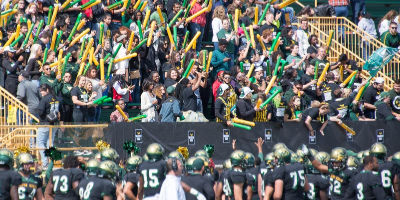 ---
---
Student resources and reminders
---
In the news
---