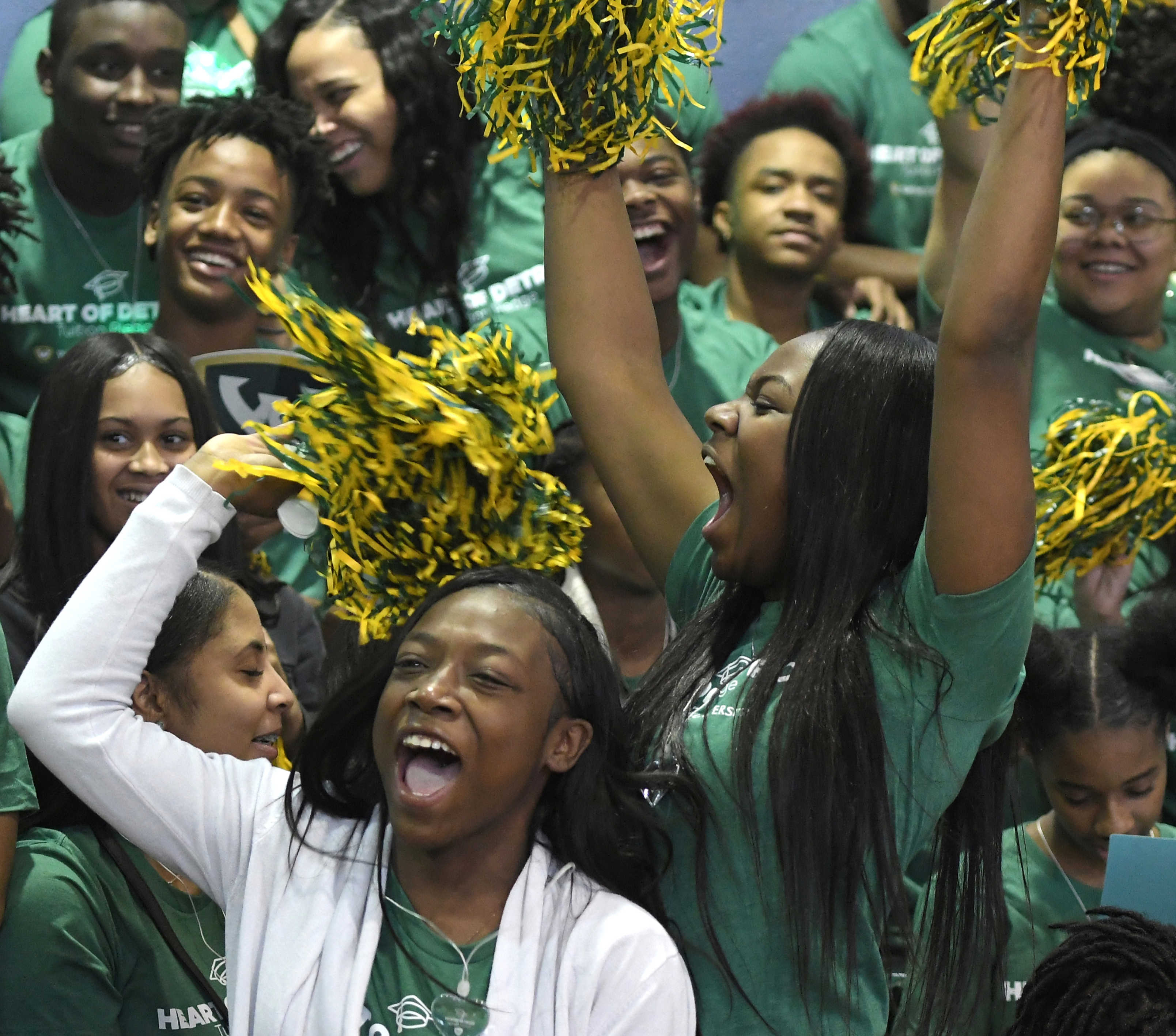 Wayne State introduces Heart of Detroit Tuition Pledge, offering free tuition for Detroit students, residents
Wayne State University is proud to introduce the Heart of Detroit Tuition Pledge. It will provide free tuition for graduates of a Detroit high school or Detroit residents earning a high school diploma who are admitted to Wayne State University as a full-time freshman in fall 2020. The Heart of Detroit Tuition Pledge could potentially provide free tuition to the 49,276 students currently enrolled in Detroit Public Schools and thousands of other Detroit residents.
Chemistry Department sets record for world's largest periodic table
The Wayne State University Department of Chemistry set the record for the world's largest periodic table on Mole Day 2019. Celebrated annually on Oct. 23, Mole Day commemorates "Avogadro's Number" (6.02 x 1023), which is a basic unit of measurement in chemistry. Measuring 195,000 square feet, the table was the result of a collaboration with student chemistry clubs from Wayne State, UM-Dearborn, UM-Flint, University of Detroit Mercy and Lawrence Tech.
Warrior Life and Wellness initiative, student rewards focus on well-being outside of the classroom
In keeping with Wayne State's ongoing commitment to student success, the university has launched Warrior Life and Wellness, a collaborative effort of programs, events and resources focused on building a healthy community for all. To accompany the launch, students are invited to participate in the Warrior Life Rewards program, where they can earn WSU swag throughout the semester for completing events that center on emotional, physical and financial wellness.
---
---
Student resources and reminders
---
In the news
---