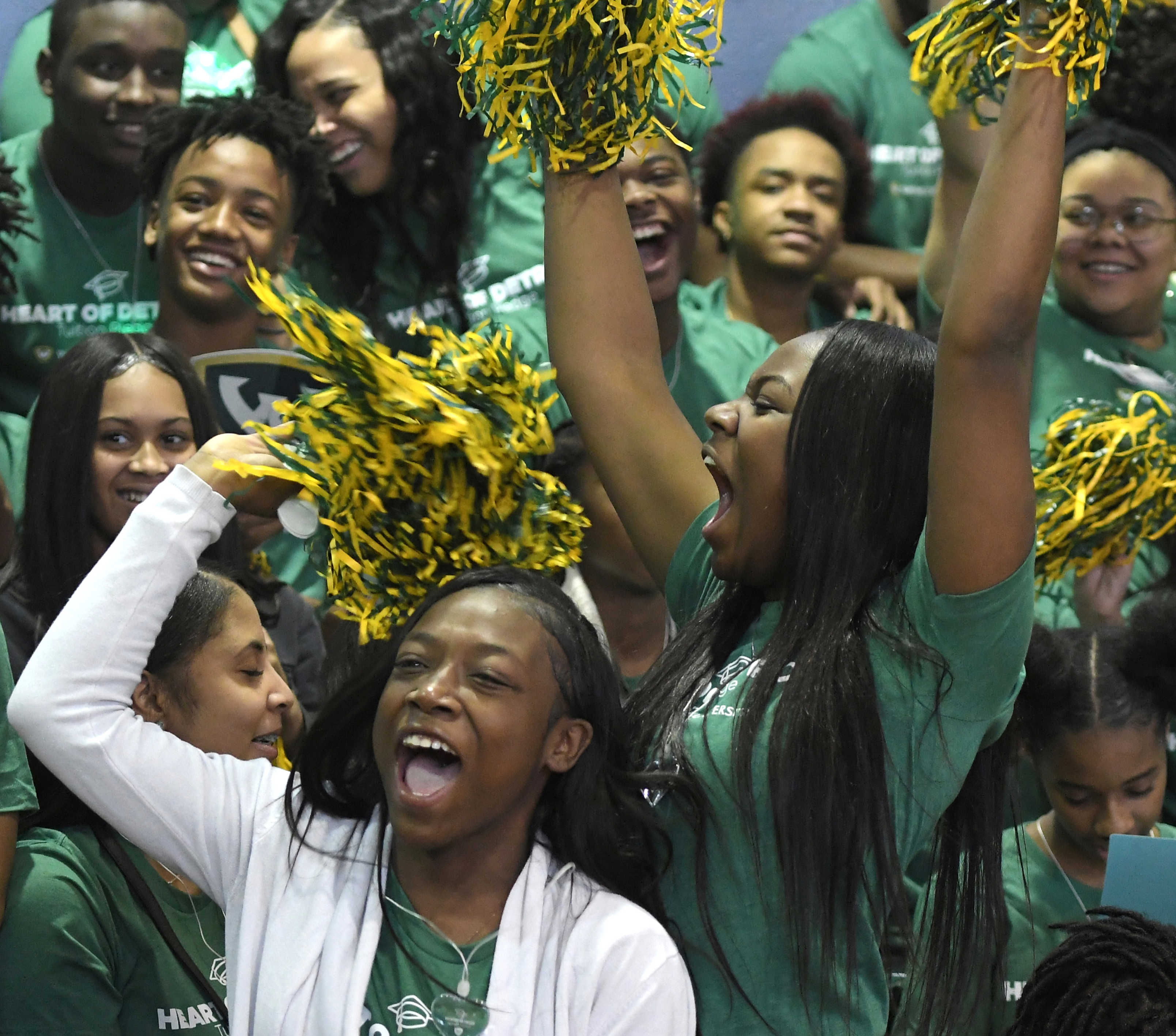 Wayne State introduces Heart of Detroit Tuition Pledge
Wayne State University is proud to introduce the Heart of Detroit Tuition Pledge. It will provide free tuition for graduates of a Detroit high school or Detroit residents earning a high school diploma who are admitted to Wayne State University as a full-time freshman in fall 2020. The Heart of Detroit Tuition Pledge could potentially provide free tuition to the 49,276 students currently enrolled in Detroit Public Schools and thousands of other Detroit residents.
Students recognized for civic engagement
At the 2019 ALL IN Challenge Awards Ceremony, held to recognize colleges and universities committed to increasing student voting rates, Wayne State University received a platinum seal for achieving a student rate above 50%. Wayne State was one of 61 institutions in the nation — and one of only two in Michigan — to earn the platinum seal recognition.
New Lyft mural project gives students experience of being for-hire artists
Six Wayne State art students are learning how to work with clients in a new mural project, which also functions as a directed study course. The Wayne State University Office of Economic and Community Development partnered with Lyft to sponsor the mural, which will be featured at the ride share company's new designated pickup and drop-off zone behind the WSU Press building. The space will also include a bench with Lyft's signature pink color, as well as signs to make it easy for drivers and passengers to find. The mural will officially be unveiled during Midtown's popular Noel Night festival.
---
---
Student resources and reminders
---
In the news
---