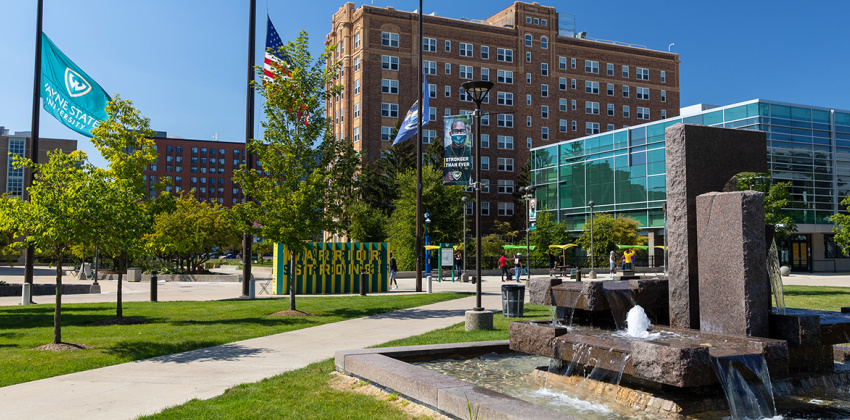 Wayne State unveils 2022-27 strategic plan: 'Our Moment in Time'
Following unanimous approval by the Board of Governors, Wayne State University launched its 2022-27 strategic plan, "Our Moment in Time." The plan will serve as a guide for Wayne State's future initiatives and build on the progress and growth achieved under the 2016-21 plan, "Distinctively Wayne State." The adoption of the new strategic plan comes at a time when Wayne State is reflecting on lessons learned from the pandemic that will serve as opportunities to improve.
Psychology student vows to get degree to honor late mother
Wayne State junior Mary Thao knows that getting a college education is important for her future, but that's not her main motivation. She wants to earn a degree to honor her mother, May Sheng Lee, who died unexpectedly in 2018. "This one's for her," Thao said. "She grew up and had a lot of hardships. My mom came here when she was a little kid and didn't have the opportunity to go college. She didn't have it easy. I just think that given what she's been through, this is the least I can do."
State awards WSU $4.3M to increase preparedness to fight infectious diseases
The Michigan Department of Health and Human Services has awarded $4.3 million to the Wayne State University Center for Emerging and Infectious Diseases. The funds will increase lab facilities to collect and analyze genomic data to address emerging infectious disease threats and enhance the state's ability to respond to those threats. The funding, part of $18.5 million provided to WSU, Michigan Technological University, Michigan State University and the University of Michigan, will increase infectious disease sequencing capacity in the state, beginning with the COVID-19 virus.
ICU work inspires DNP student to focus on chronic disease prevention
Alexandria Ballard-Sims gets a big smile on her face when she says she will be the first doctor in her family. "It's huge," said Ballard-Sims, a student in Wayne State University's doctor of nursing practice program. "I think about that, and this will be a huge accomplishment. It's a legacy I can pass to my future children, and it means a lot to my family's history."