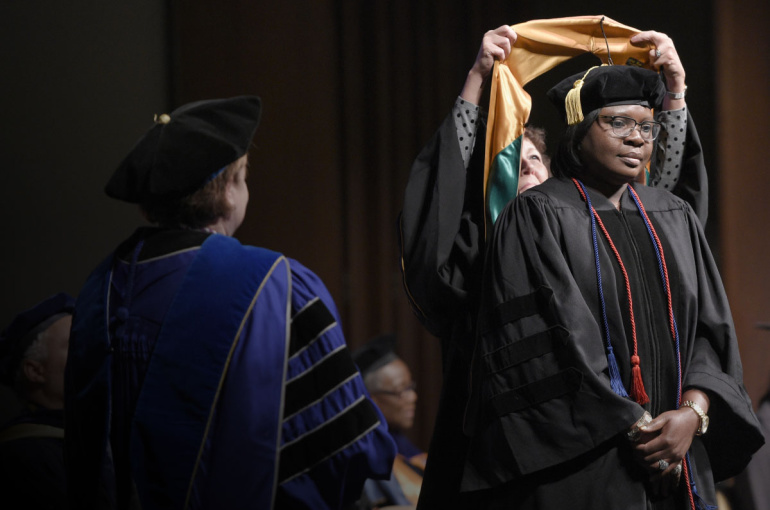 U.S. News & World Report ranks Wayne State University graduate programs among best in the nation
Wayne State University has once again been recognized as a leader in graduate education by U.S. News & World Report. The organization's 2023 Best Graduate Schools list includes several WSU programs and departments, with 30 listed among the top 100 in their disciplines. Wayne State University's Mike Ilitch School of Business, College of Education, College of Engineering, College of Liberal Arts and Sciences, College of Nursing, School of Social Work, Law School, and School of Medicine each placed on U.S. News & World Report's Best Graduate Schools list.
Save 30% on spring/summer tuition
Undergraduate students who complete at least 24 credits between fall 2021 and winter 2022 may be eligible for a 30% discount on tuition for spring/summer classes, providing families with tremendous financial savings and keeping students on track to complete their studies faster. To be eligible, students must have registered for and be slated to complete 24 credits between fall and winter, and had a cumulative grade point average of 2.5 at the end of fall 2021. Students can review the schedule of spring/summer classes and register online now.
Provost Kornbluh reflects on first months at Wayne State, priorities for the future
The first months on the job for Provost and Senior Vice President for Academic Affairs Mark Kornbluh have included significant milestones for Wayne State University, including a phased return to pre-pandemic operations, the finalization and launch of the 2022-27 strategic plan, the opening of the new Wayne State Fieldhouse, and more.
WDET named Public Radio Station of the Year
WDET-101.9 FM, Detroit's NPR station, has reason to celebrate — the Michigan Association of Broadcasters (MAB) named it the 2021 Public Radio Station of the Year. The honor was announced at the annual Broadcast Excellence Awards, which recognize outstanding achievement in broadcasting by commercial and public television and radio stations in Michigan.
WSU alumna Emeline King recounts her legacy as Ford's first Black female transportation designer
After earning her bachelor's in industrial design from Wayne State University, Emeline King spent 25 years at Ford, becoming the first Black woman to work as a transportation designer at the auto manufacturer. During that time, she played key roles in some of Ford's biggest projects, won some of the industry's most prestigious awards, traveled the globe, and cemented her reputation as both an industry pioneer and innovator.