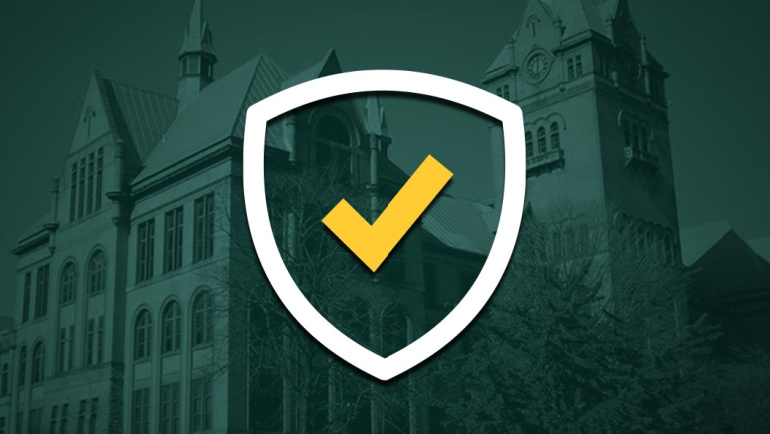 Campus safety town hall
Join President Wilson and a panel of representatives for a town hall conversation about campus safety, crisis preparedness and prevention measures in light of the recent tragedy at Michigan State University. The panelists, including representatives from the Wayne State Police Department, Campus Health Committee, Crisis Management Team, Housing and Residential Life, and Dean of Students Office, will also answer pre-submitted questions from the Wayne State community. The event will be streamed at wayne.edu/live. If you cannot view the session live, a recording will be posted for your review. Visit the RSVP page to submit questions in advance.
Aspiring engineer, WSU's Senkus named diver of the year
A competitive gymnast for more than a decade, it wasn't long ago that Mikaela Senkus decided to make a splash. Following a broken foot and a hip injury — both occurring in middle school — she gave up the balance beam for a diving board. The pool is where she landed a collegiate opportunity. But just competing wouldn't be good enough, which is why being named the 2023 Great Lakes Intercollegiate Athletic Conference (GLIAC) women's diver of the year is beyond gratifying for the alumna of the Utica Academy of International Studies in Sterling Heights, Michigan.
Alumnus's career at JPMorgan Chase began by investing in himself at Wayne State
It's hard for Devon Ostermiller to pinpoint the exact moment that started him on the path to JPMorgan Chase's investment bank in New York City, but it might have been an opportunity provided by Wayne State University professor Kristin O'Donovan. "She brought me in and allowed me to do research with her for the Undergraduate Research Opportunities Program," Ostermiller said. "That really allowed me to beef up my statistical analysis abilities while working with new and interesting tools."
'Why not now?': Returning student completes undergraduate degree, pursues master's
For Julién Godman, the pandemic — coupled with Wayne State University's Warrior Way Back program — provided an opportunity to reassess his educational journey. Godman started at Wayne State in 2007. He completed two semesters before transferring to another institution for a year. He transferred back but stopped out after his financial aid fell through and the resulting institutional debt prevented him from re-enrolling. Through the Warrior Way Back program, Godman returned in 2020 to complete his undergraduate degree from the College of Liberal Arts and Sciences with a dual concentration in linguistics and African American studies in May 2022.
Professor Kidada Williams discusses her new book about Black life in the Reconstruction era
An associate professor of African American Studies at Wayne State University, historian Kidada E. Williams is one of the nation's most knowledgeable and respected voices on the impact of racism and racial violence. In addition to writing for the likes of The New York Times and Slate, Williams also has been spotlighted in the award-winning PBS series Reconstruction: America After the Civil War. She currently appears in the Hulu documentary The 1619 Project, based on the groundbreaking New York Times series about slavery and racism in America. Recently, Williams published her latest book, I Saw Death Coming: A History of Terror and Survival in the War Against Reconstruction, a searing examination into the often-perilous social circumstances that constantly menaced Black Americans' lives during Reconstruction.
Wayne State alumnus turned passion for medicine into a career at Veterans Affairs
When Dr. Teronto Robinson graduated from Wayne State University School of Medicine, he had to decide where he wanted to practice medicine. Robinson admitted it was a tough decision, but he chose to work at Veterans Affairs in Detroit because it fits many of the things he wanted to pursue as a doctor while honoring those in his family who served.