The Wayne State University School of Medicine Women in Medicine and Science (WIMS) welcomes all members of our community to join us for the upcoming webinar:
Spanning Boundaries in Academic Leadership for Women
Learning Objectives:
Identify principles of boundary spanning leadership
Explore strategies to develop and demonstrate boundary spanning leadership skills
Explore unique challenges and opportunities for women leaders
When: Wednesday, Janauary 5, 2022
Time: 12 p.m. - 1 p.m.
Guest Speaker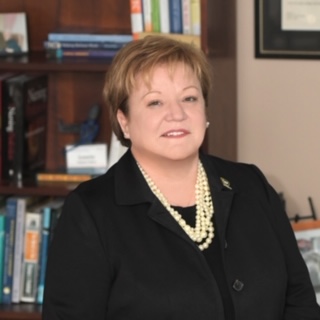 Laurie M. Lauzon Clabo, Ph.D., RN, FAAN
Dr. Laurie Lauzon Clabo was appointed the eighth dean of the College of Nursing at Wayne State University in April 2015. Dean Clabo has a strong background in academic leadership, including ten years of experience as a successful dean. From August of 2020 until July 2021, she served as Wayne State University's Interim Provost and Vice President for Academic Affairs.
She is a nationally recognized expert in nursing education, with a record of strong national leadership. She is an alumnus of the Robert Wood Johnson Executive Nurse Fellows Program and the AACN-Wharton Executive Leadership Program and has served in a variety of leadership roles in professional organizations. She is a member of a number of editorial boards and a frequent national speaker on issues related to workforce development, interprofessional education and competency-based education. She is a fellow of the American Academy of Nursing.
In addition to her role as dean, Dr. Clabo also serves as Wayne State University's inaugural Chief Health and Wellness Officer. In this role, Dean Clabo assumes primary focus for major health-related policies and services on campus, including policy development and implementation, campus health-related surveillance and planning, regulatory compliance, support for health-related research and education, response to health-related issues and crises, including efficient use of resources and the promotion of health and wellness on our campus.
Dean Clabo received her baccalaureate degree in nursing from the University of Windsor, her master's in Nursing Administration from Dalhousie University in Halifax Nova Scotia and her PhD in nursing from the University of Rhode Island.